Plenty of research shows people need to see your marketing message several times, in different ways,  before they buy.
If a customer says no, is it game over? Be honest, do you give up after your first knock back? Many business people do. But that's a mistake. Here we will outline ways of getting business customers through leafleting.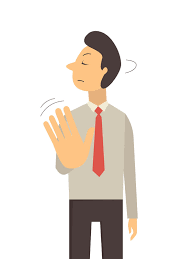 "If at first you don't succeed try try and try again." I know this saying has become a cliché, but quite often clichés have something to tell us.
The message here, of course, is you should never give up. The problem with selling a product or service is in most cases it is usually a marathon, not a sprint (another cliché)
Repetition, Repetition.
Just because a customer says no is not a reason to give up. The sad thing is though, many business people do.
Plenty of research has been carried out proving that your marketing message will have to be seen several times before a sale or response is achieved.
If you ask any salesperson, they will say they rarely make a sale after the first contact with their prospective customer. It has been said a salesperson has to make contact seven times before they make a sale. Of course, that figure is an average one. Some people will respond after the first or second call, others may take longer.
Successful users of leaflet distribution will tell you sales of their product or services increase when the customer gets used to seeing their leaflet drop through their letterbox at regular intervals. The more your prospects read your message, the more chance you have of making a sale. It's always better to contact 5,000 prospects 5 times than 25,000 just once. Getting business customers through leafleting works best this way.
Decide What Results You Need
What do you want your leaflet to do?
You must make it clear to the prospect what your leaflet is about and what you want them to do.
Do you want them to contact you by e-mail?
Do you want them to visit your website?
Do you want them to telephone you?
Do you want them to visit your store?
Whatever your call to action is, your headline and the copy must lead the prospect to do what you ask.
Select The Right Areas
If you were promoting home extensions or loft conversions there would be little demand for these on social housing estates, wouldn't there? If you're promoting a gardening business, there would be less point in targeting flats.
Selecting the right areas is a hugely important factor when preparing a leaflet campaign. There is no point in trying to sell a product where there is obviously no demand for it. You will save time and money by having your leaflets delivered to the prospects most likely to want your product or service.
Now, you won't get this perfect the first time round and you shouldn't expect to. This can be tested and refined each time you carry out a campaign learning from the previous results, which areas performed best, where you got the most enquiries and sales from and so on.
These are just some of the many ways you can make sure your leaflets are distributed to the people most likely to buy your product or service.
Stand Out From The Crowd
Remember you may be competing with other leaflets and letters arriving through your prospects letterbox. You want them to be attracted to your leaflet above all the others.
To help yourself stand out why not use a professional photographer if you are putting pictures of your product on your leaflet? If your budget stretches to it, use a larger leaflet. The print cost will be higher but distribution will normally be the same for an A4 or A5 single sheet leaflet and you are more likely to stand out on the doormat.
Why stop there? You can have your leaflet cut to a special shape. This will definitely catch your prospective customer's eye.
The aim is to get your message read before their attention moves elsewhere.
Use Fonts, Styles And Text Correctly
Typefaces can tell your reader a lot about you and your business, so you must choose them carefully. The fonts you choose will also influence your prospects as to whether you are a safe and trustworthy company to do business with.
Don't use more than two and use them in different sizes and weights. Make sure the typeface you select makes your text easy to read. Remember this text is carrying your message to your prospective customer.
Picking the correct font is so important that it would be advisable to get some expert advice. Ask us to help you with this aspect of getting business customers through leafleting.
Choosing Your Size And Paper Stock
The size of your leaflet really depends on the length of your message and what you want to put on your leaflet. We suggest keeping it short in most cases and simply increasing the size of your content to increase the impact when your leaflet lands on the doormat.
You do not want to squeeze too much text on a leaflet that is too small. This will make your look amateurish and put people off reading it.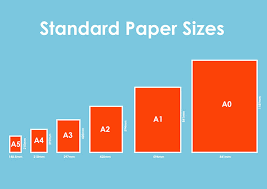 If you are selling big ticket items like home improvements an A4 leaflet should normally be the minimum allowing you to include large images of the products you're offering. If your offer is simple and your text short and sweet, then an A5 leaflet will be fine. But if you can afford it, the bigger the leaflet the louder the message.
The paper you choose for your door drop leaflet will also reflect the image you are putting out to your target audience. Using a cheap paper to save on price is usually a false economy.
When a prospective customer picks up a leaflet or folder printed on a good heavy stock that feels expensive, they are more likely to read it and keep it, as they will perceive it to be something of value. A cheap lightweight paper will send out the message that your offer and your company lack gravitas.
Don't Stop
As I said at the beginning of this article, selling is a sprint, not a marathon and often, along the way to success, there will be some disappointments.
You should not abandon your leaflet distribution just because the response has not been up to your expectations because there could be a number of reasons why the response did not live up to your expectations.
However, if you follow the advice given in this article you will be sure to achieve success.
To make sure all of these important elements are in place when planning a leaflet distribution campaign, it would be wise to put all of the elements in the hands of the experts. Getting business customers through leafleting is not as hard as you might think.
Hallway Distribution has been managing leaflet door drops for many years, and we have a huge amount of knowledge and experience in what will work and make a successful leaflet campaign.