We live in a digital world, a world where social media, websites and digital marketing is a key consideration for every business, both big and small. However, that doesn't mean that you should disregard the more old-fashioned forms of marketing. In particular leafleting and door to door marketing.
This approach to marketing means that you print up leaflets and then send them out en masse to a particular target area. It is often used for local services, which includes trades such as landscaping, plumbing and painting and decorating, takeaways, restaurants, taxis and even local shops too.
So, why is this still an effective form of marketing for your business? Let's take a look at some of the main benefits of leafleting for your business.
Leafleting is cost-effective
One of the main leafleting benefits for your business is that it is cost-effective. Of course, there is a cost that is associated with designing and printing leaflets, as well as posting them out. But compared to other forms of marketing it is actually quite cheap and the ROI could be much better than you realise. You just need to remember to put some sort of code on the leaflet so that when people wish to engage your services you can ask them for the code (which may be date specific) and you can track how many people have engaged with your leafleting campaign
You can have a great reach
Another huge leafleting benefits is that it has a rather impressive reach. Sure, not everyone who receives one of your leaflets will then read it, or even get in touch with you, but there is a good chance that you will see plenty of people who then do learn more about what you have to offer and maybe even sign up for your services.
Direct mail marketing can be personal
Personalisation is a great addition to any marketing efforts that you make. After all, if you want someone to connect with your business, then you need to appeal to them on a personal level. It can be hard to personalise digital marketing campaigns unless you opt for email marketing, however, the same cannot be said for direct mail marketing (leafleting) which is actually incredibly easy to make personal.
You are reaching right into someone's home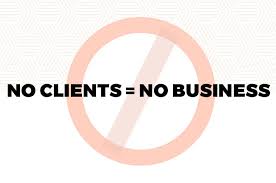 What could be a more direct approach to marketing than being able to reach someone in their own home? As I have already covered, not everyone will engage with your leaflet or flyer, but there is a much higher chance than you may realise of them picking the leaflet up and giving it a read through. They may not get in touch with you, book in your services or buy your products, but they may be just as likely to recommend your name to someone else if they are looking.
Leaflets are not only easy to create, but they are cheap to make and send out. Not only this, but they can actually have a positive impact on the marketing for your business. You can even design simple leaflets using the templates in Canva. So, why not try them out? You never know how much of a benefit leafleting  can have until you get out there and promote.
If you would like help in deciding what the right marketing tactics would be for you then you may need a marketing plan. Get in touch today to discuss your marketing needs with us here at Hallway Distribution.