Leaflet distribution is perfect for a whole range of industries and companies. However, there are a few industries that we tend to work with more often than others. The fast food industry is one that we work with on a regular basis.
So, what does the fast food industry see in leaflet distribution and why do they seem to be able to achieve such success?
A Menu in the Home
Takeaway menus are one of the most popular forms of leafleting. The great thing about this simple form of marketing, is that it gives your customers instant access to what you sell and how to buy it.
In fact, delivering menus through letterboxes is so effective that 35-46% of orders still come from these menus.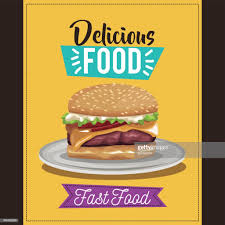 This is good for food franchises who can avoid paying steep commission rates to 3rd party companies that offer apps for ordering fast food. When relying on these websites and apps, you are also putting a great deal of trust in the 3rd party that there won't be any online issues that could result in an evening with no orders. Unfortunately, this can be a regular issue which could be avoided if your customers have other means of contacting you.
Delivering Discounts
Menus aren't the only things that can be delivered to your customers. Discounts, vouchers and other offers often prove to be extremely popular with customers. This is a great way of encouraging customers to engage and puts you at the forefront of their minds when they consider ordering food.
Again, when doing this through the post, you eliminate the possibility of facing issues with technology which could result in unhappy customers.
Control Your Brand Image
With many fast food establishments relying so heavily on 3rd party companies, their brand image can often become confused with the branding of the site they are selling through. Sometimes, this can have a positive impact, but it also means running the risk that you pick up any negativity towards the 3rd party.
However, when using traditional forms of marketing such as leaflet distribution, you regain control of your brand image, delivering directly to the doormats of your customers.
As your customers are encouraged to contact you by phone or by visiting your website, you can have more of a relationship with your customer, enabling you to build up a loyal base of customers who know you as a brand.
There are many factors that make leaflet distribution a great form of marketing for the fast food industry. If you would like to find out more about how leaflet distribution could work for you, please don't hesitate to get in touch with the team here at Hallway Distribution. You can, email us at [email protected] or fill out our online contact form with your details and we will be more than happy to advise you further.