Interesting fact, in 2018 approximately 21% of total UK sales were generated through direct mail marketing!!
Measurable – A key advantage of leaflets is the ability to measure responses. By including a code or voucher you can help monitor the response and see what works best for you.
Integrated – Leaflets can complement any existing advertising you may be carrying out in magazines, radio, newspapers, bush shelters etc. A well timed leaflet can reinforce other advertising and take a campaign from brand awareness to direct response and bring new customers on board.
Convenience – Unlike some other forms of advertising, leaflets can be viewed by the consumer at their own convenience. If they are kept then they will be referred back to time and again.
Tangible – Leaflets reach people in their own homes and businesses and can't be switched off unlike TV or radio adverts. A leaflet is highly visible and ensures that people see your message.
High Return on Investment – according to recent research by TGI, direct mail now offers a better return than digital advertising with £3.22 generated for every £1 spent.
Do you know why 87% of consumers remember door drops?
Targeted – Because Hallway Distribution are a local company we understand the local market and where you should be distributing your leaflets. Our detailed direct mail marketing system helps us deliver over 25,000 leaflets & magazines each and every month.This also means you can distribute to a town, postcode or even a street based on your requirements.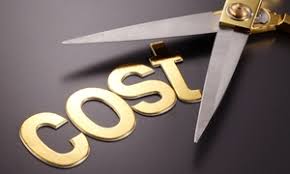 Cost – We are at least half the cost of the Royal Mail and offer targeted distribution from just 3.5 pence per household. Yes that's right, for just over a 3p you could reach a whole house full of potential new customers.
Advice – We can help you look at the goals and objectives of your campaign and design a leaflet, through our creative design process, to make sure your leaflet looks as good, and is as effective, as possible.
Reliable – Our tried and trusted methods of direct mail marketing mean that we can give you peace of mind in knowing that your leaflets have been delivered safely and correctly. We offer comprehensive GPS tracking as part of each campaign. Our dedicated back checkers spend time each month speaking to households to make sure they have received their leaflets.