When I was younger I would watch a TV show called Kung-Fu, which was full of old Chinese proverbs, it was about a Shaolin monk who was always called Grasshopper by his teachers. I use the following quite regularly in my daily life today and that is; choose wisely.
The following post is exactly why you should choose wisely in your business especially when advertising it. There have always been frauds and scams carried out by unscrupulous people looking to relieve decent law-abiding citizens of their hard-earned cash. But with the introduction of technology, fraud has become easier as far more people can be approached by the fraudsters and scammers.
The telephone has become one of the instruments where the bad people contact their victims with promises of easy wealth.
Many people have been conned by the false promises of money to be made by investing in fine wines, and many people have lost thousands by scammers convincing them to invest their pensions in non-existent financial schemes.
All these corrupt telephone callers sound plausible and convincing, and now they have another weapon they can use to dupe people: The Internet!
The website
Now it is possible for them to design and put up a highly convincing website to draw people into their dodgy schemes.
The opening up of the internet and the comparative ease to design and put a professional looking website up on it has made it simple for people to start their own businesses.
A majority of new businesses launched online are not frauds and scammers and are in fact genuine offerings. However, some don't have the expertise their websites' suggest and ultimately don't have the ability to provide the services they are offering.
The chancer
Among the genuine businesses operating online, there is a group of people who, although are not actually dishonest can cause unsuspecting people as much financial damage as the fraudsters.
These people are looking for a business that, on the surface, seems easy to set up and operate. They then create an attractive looking website selling these services and hope to develop clients and income streams without any real knowledge of the business they have decided to operate.
One of the businesses they try to operate in is leaflet distribution.
They think it is easy
It is easy to see why these chancers think leaflet distribution is an easy business to enter. To them it is just a matter of convincing some small business owners to hire them, then get some leaflets printed, hire a few students or unemployed people to distribute them and then send an invoice. It's easy, even their grandmother could do it. Only she couldn't.
Leaflet distribution & door drop marketing is a business that requires management skills and the availability and deployment of modern technology.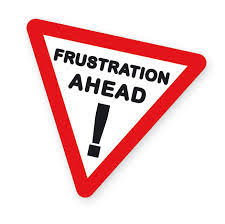 Soon the poor business owner who hired them realises they have been seriously misled. They begin to realise this when no orders or enquiries are forthcoming from their campaign. They also realise their mistake when the so-called distribution company they hired cannot provide proof of any deliveries because they do not have GPS tracking, and have been using inexperienced and untrustworthy people to deliver the leaflets.
It is not long before they realise they have wasted their marketing budget; their money.
This is what a chancer, a person looking for a quick buck, can do to a business: it can do lasting damage. And it can do lasting damage to our industry too.
How many of the people who have fallen foul to the imposters, offering cheap prices, posing as door drop experts are left with the belief that leaflet distribution does not work?
So what should business owners beware of when they are faced with a glamorous website promising them the earth?
What to look for & choose wisely
You should ask the people behind the site what they are really offering.
Does their blog only have one or two posts from months, even years ago?
Is the content on their website well written and informative?
Do they have any reviews or case studies from previous clients?
Do they monitor the leaflet distribution using the latest GPS technology?
Do they supply a detailed report of the distribution including dates and GPS logs of the delivery?
Do they provide a complete leaflet design service and do they offer examples of work they have done?
Choose wisely with Hallway Distribution not only offer every capability listed above but we also offer expert advice to help you get the best results from your leafleting campaign. This includes the best time and the best place for launching a marketing campaign, how to present your business with the design of the leaflet, what material to print it on and much more.