The purpose of a leaflet may vary from business to business, but one rule sits firm, it needs to be fit for purpose, audience and occasion and most importantly it must generate a response.
This article outlines five questions to guide your creative brief towards getting your most wanted result from a business leaflet design.
Some leaflets simply display services or focus on selling a product. In this sense they often make the mistake of leading with features instead of promoting benefits.
People rarely 'buy' on first seeing your advert or leaflet. In fact, research shows that on average it takes 7 messages before someone decides to buy your product or services.
Here are five key questions you should have crystal clear answers to before spending time and money on expensive leaflet design and printing.
1. Who are you targeting, specifically?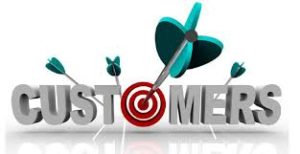 If you aim at nothing (or no-one), you'll hit it every time! Can you clearly identify your ideal prospect (customer, client or business), i.e. who you are really wanting to target with this leaflet?
The style for your leaflet should fit your specific audience. It needs both to create impact and offer the results your clients want. Make your imagery and headlines stand out and address specifically the issue, need or problem your target audience is looking to resolve.
The buying process is a series of decisions where the customer is finding out if what you have is for them, whether they like you and trust to buy from you, and how easily and quickly they will receive after ordering.
2. How will you reach them, physically?
How, where and when are you intending to distribute the leaflets? Are you mailing, flyering houses and/or businesses, using a distribution service, handing out on streets or booking a stand at relevant events & exhibitions?
Whatever your strategy, there are different costs involved, be it time or money. Handing out a leaflet rather than posting anonymously means you may have a chance for eye contact with your prospects, even a short conversation where you can build some rapport.
Always do a trial run with a small sample first and review the response rate. If you get a reasonable response from the trial, you can increase, or you could first analyse how many of the leads/enquiries actually convert to customers.
From these results, you will have a good idea of what methods work best, what the conversion rate is in terms of sales & profits. This lowers the risk of doing a bigger and more expensive mailshot.
3. What is your unique value proposition?
The value of what you offer should be very prominent on your leaflet.
This can be money related, but often is more subtle in the form of representing what you do, why you do it, and the benefits and results that your product or service provides to customers/clients.
How are you different from other businesses/companies that do something similar, particularly if they are cheaper or more well known?
4. What is your most wanted response?
Since we know that people rarely buy on impulse, unless you are in that kind of industry/market, you need a strong, clear 'call to action'. Your leaflet or brochure is intended to take your 'prospect' to the next step in the sales funnel, not an instant sales tool.
Be very clear what you want people to do as a result of seeing (and hopefully reading) your leaflet. Should they call you, visit your website or a specific page on your site, book an appointment.
Consider some incentive or special offer. Give it adequate design space and make it easy for your prospect to take that step. Once you've inspired someone to take action, you want zero obstacles in their path!
A popular offer is xx% off or a free xx with this leaflet, which would make it more likely to be kept for future rather than ending up in the bin. This obviously depends upon what product/service you are promoting.
5. Is your text, images and layout helping or hindering?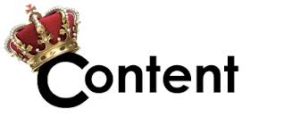 The design look is obviously a factor in getting your message across. But your leaflet text and imagery is the main substance, as they say 'content is king'. Whether using a single sheet flyer or a bi-fold or tri-fold brochure, the visual appeal is an important factor.
Once you have clarified your main messages, write text that is interesting, engaging and simple to understand. You should address the 'conversation going on in your ideal customers head'.
Get across your value proposition – aim to convey what's good about what you are offering using words that are emotional triggers (not just hype).
Avoid lots of dense text and long narratives – remember less is more. Too much information on a small leaflet just doesn't look inviting to read and can turn people off.
Use vibrant, high quality and relevant images, bold headings and recognise the need for white space. This breaks up text, directs the eye and whets the appetite, which is really important in a small space.
Finally, proof your leaflet, not only spellings but the overall design. Then have someone else check it for sense and typos you don't always spot yourself when you're too close to it.
Does your leaflet tick all these boxes: Attention, Interest, Desire, Action? If so, you are definitely on a good track.